Experience one of the Highest Rated & Most Reviewed
Outdoor Living Companies In Bentonville

Please Fill This Form Out To Get Started On Your Outdoor Living Space In Bentonville, Arkansas!
A Few of
Our Benefits:
Quality work, no shortcuts
Transparent Pricing
Competitive prices and excellent service
Excellent feedback and many 5 star reviews
Other Services:
BBQ Grills 
Outdoor Kitchen Equipment
Kitchens on Casters
Pergola Kits
TV Cabinets
Cedar Storage Cabinets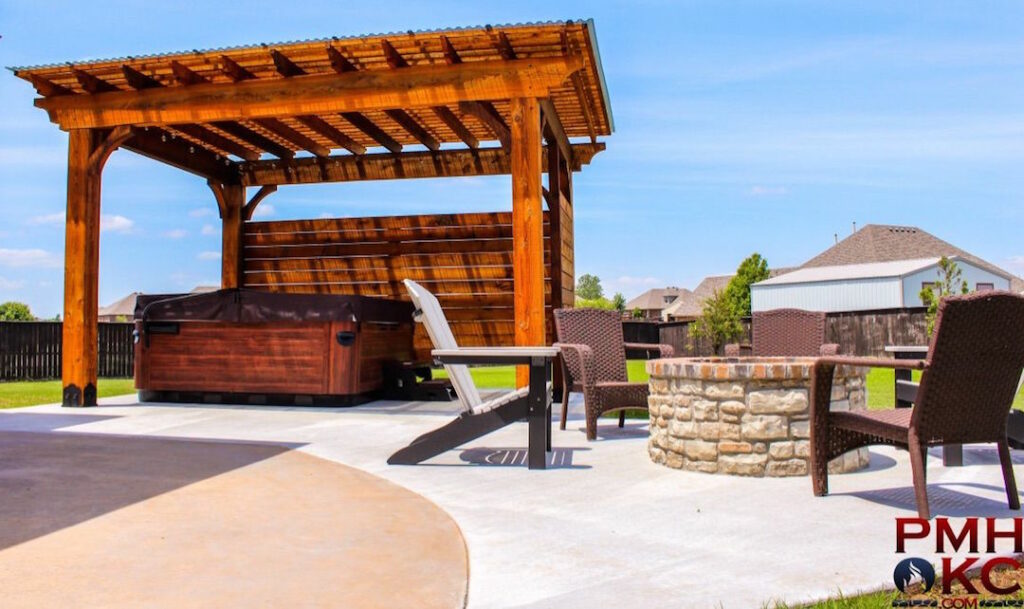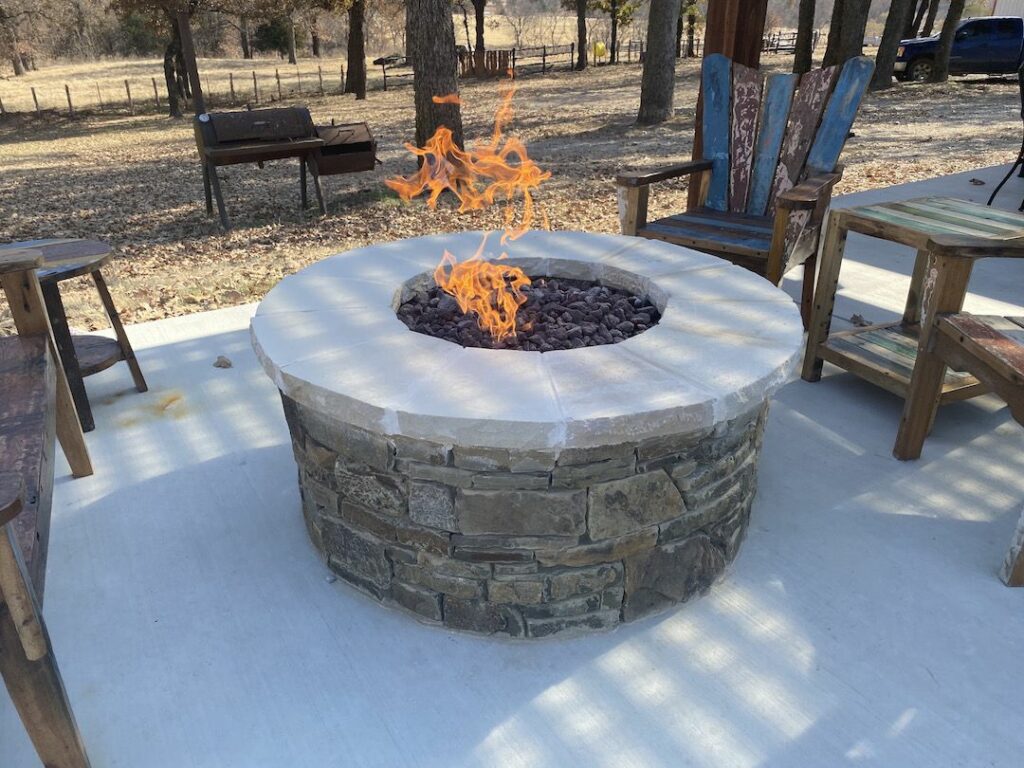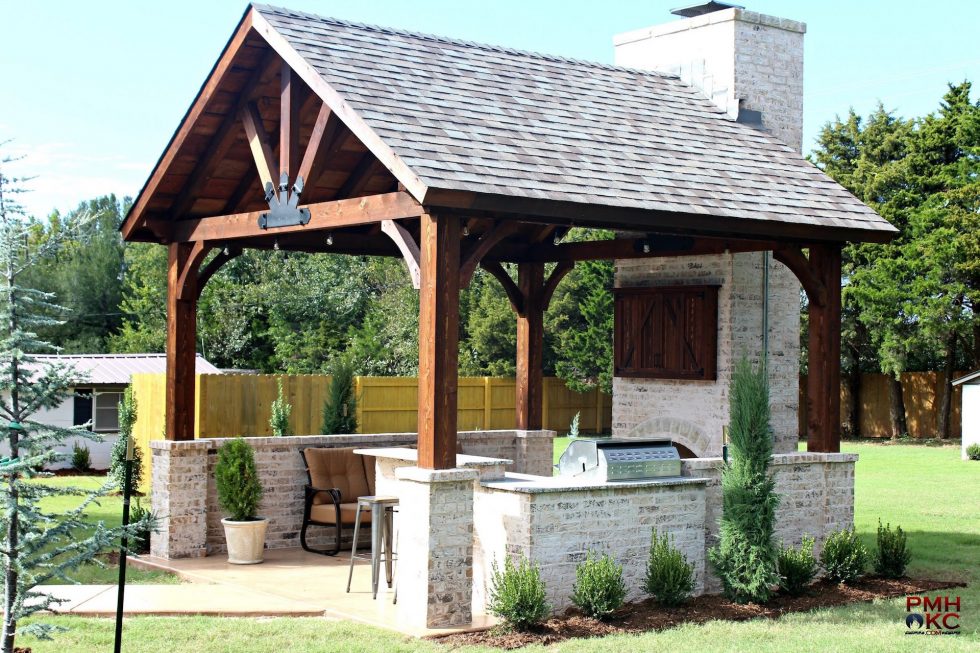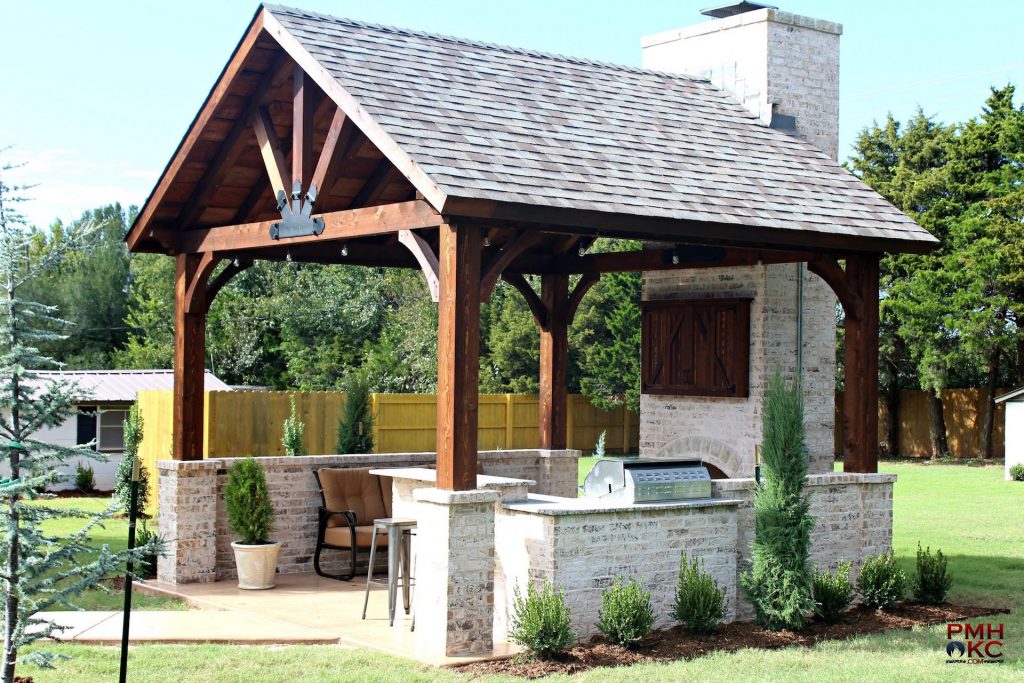 All Things Bentonville Pergolas, Pavilions, and More
At PMH Bentonville, we are the premier place for all things Bentonville pergolas. What I mean by that, is any type of pergola you are wanting, we are the people that are going to be able to provide it for you. We offer great Bentonville pergolas that come with a polycarbonate clear top, that also comes with a warranty so that way you can be outside in your beautiful Pergola any day, during any weather. We offer a ton of different options when it comes to Bentonville pergolas and one of the AMAZING things that we NEVER change is the level of craftsmanship and quality you can expect from us. We are the professionals that take pride in what we do, which is why we only use the best of the best when it comes to wood. Any of the wood that we use for anything, pergolas, pavilions, outdoor kitchens, or anything else is going to be redwood cedar which is the absolute best money can buy.
We do this for several reasons, one is because we want to ensure that anything that we provide you and your family is going to stand the test of time and look great throughout the years as well. That's why we actually have different types of warranties on several different aspects of the outdoor living projects we provide people in Bentonville. We also going to more than just pergolas in Bentonville, we can also do pavilions in Bentonville, Bentonville pools, Bentonville outdoor kitchens, and much, much more.
Anything you are needing at all to get your backyard turned into an amazing oasis, or a type of escape for you and your family, we are professionals that can do it. In fact, we are the highest-rated and most reviewed outdoor living company in all of the United States of America. We have locations all over the United States. We have a location in McKinney Texas, Plano Texas, Owasso Oklahoma, Tulsa Oklahoma, Oklahoma City Oklahoma, Bentonville Arkansas, Overland Park Kansas, and many others coming soon.
Our mission is to be able to provide each and every single person with the amazing customization that they deserve for all aspects of their outdoor living, combine it with the great quality craftsmanship that people have come to know and love from PMH PLANO all at an affordable price. If you are needing some financing we can help you with that as well, all it takes is for you to call us and let us know what you were looking for. You deserve to go outside In love every aspect of your backyard and that is why we are going to meet you, look at the space, and tell you what we can and cannot do before even giving you a quote for your Bentonville Pergolas. If you were thinking that you were wanting to use us for the Bentonville pergola services, you need to call us today and talk to us about the different options that we can provide you with. I have many different stains, we have different styles, we can do it any size you want, we just need to get some of that information so give us a call today and let us get started on helping you.
We can help you with more than just Bentonville pergolas as well because we are the Bentonville outdoor living company. We can provide you with great pergolas, great Bentonville pavilions, Bentonville outdoor kitchens, and anything else that you were wanting to take your yard to the next level. There will be no envy of the neighbors any longer, after using our services. In fact, your neighbors are going to be coming from miles around just to get a glimpse of your outdoor living space once you call the professionals at PMH Bentonville
Bentonville Pools?
Yes, it is true. We are able to provide more than just the best pergolas in Bentonville, we can also do pools! If you are needing a Bentonville gunite pool or a Bentonville liner pool, you need to call us! We can do all different sizes and shares including freeform. We also offer TONS of different types of looks as well so I urge you to contact us and see some of the options we can provide you with.
Bentonville Outdoor Kitchens?
Another great service we have is the ability to provide some of the best outdoor kitchens Bentonville has. If you want to be able to be outside, watch the game, grill out, entertain guests, or just escape some unwanted company, we can make you the perfect space.
A Gallery of Quality.
We have a very extensive gallery of photos so you can firsthand see some of the pergolas, outdoor kitchens, pavilions, fire pits, etc that we have provided to THOUSANDS of people throughout the U.S. Check out the gallery and then when you are ready, give us a call and let us provide you with a FREE quote. There is absolutely no charge for the quote.
The first step is calling us and scheduling a time for us to come out to your property and look at the space, hear your vision, and then see if we are a good fit. 
Close your eyes and start picturing all of the things you would love to have in your yard. You work hard and you deserve to have your dream come true. Pergolas, Outdoor kitchens, fire pits, outdoor TVs, pavilions, and more…we do it all so call us today and get started on using us.