Experience one of the Highest Rated & Most Reviewed
Outdoor Living Companies 

Please Fill This Form Out To Get Started On Your Outdoor Living Space In Overland Park, Kansas!
A Few of
Our Benefits:
Quality work, no shortcuts
Transparent Pricing
Competitive prices and excellent service
Excellent feedback and many 5 star reviews
Other Services:
BBQ Grills 
Outdoor Kitchen Equipment
Kitchens on Casters
Pergola Kits
TV Cabinets
Cedar Storage Cabinets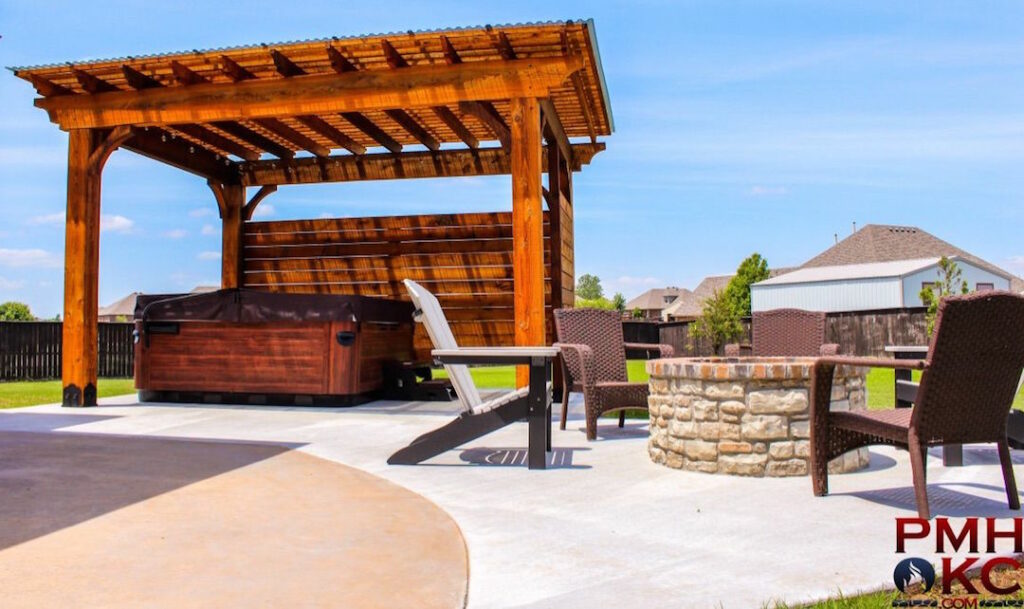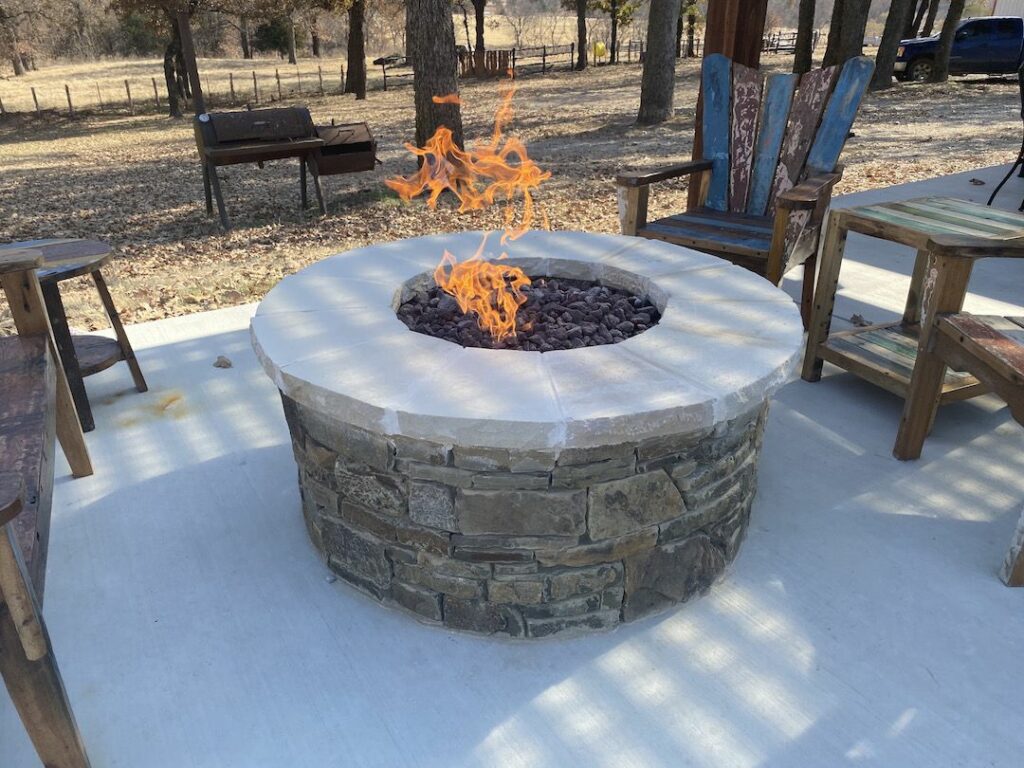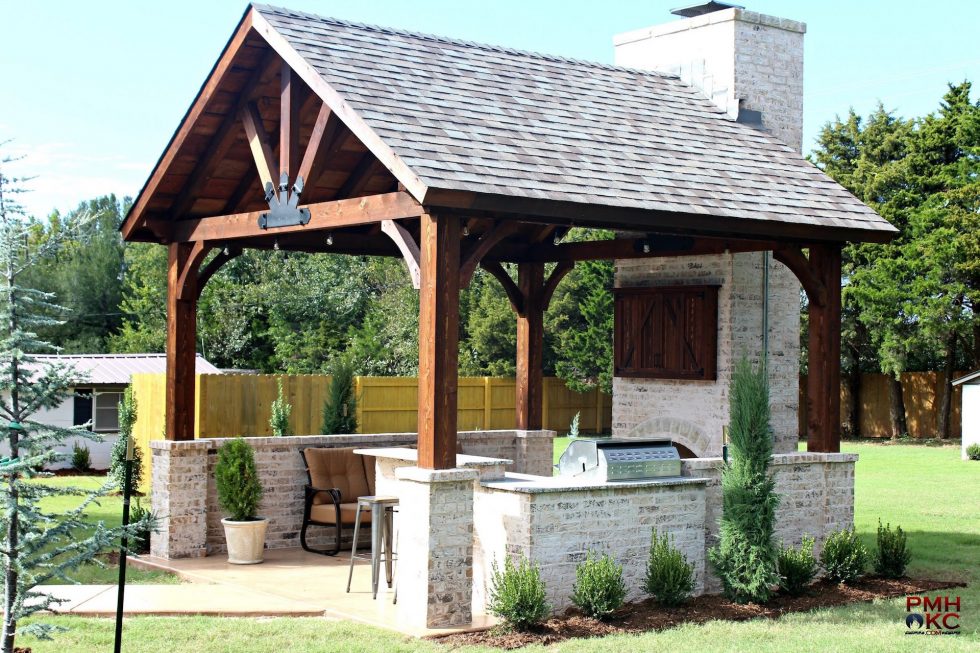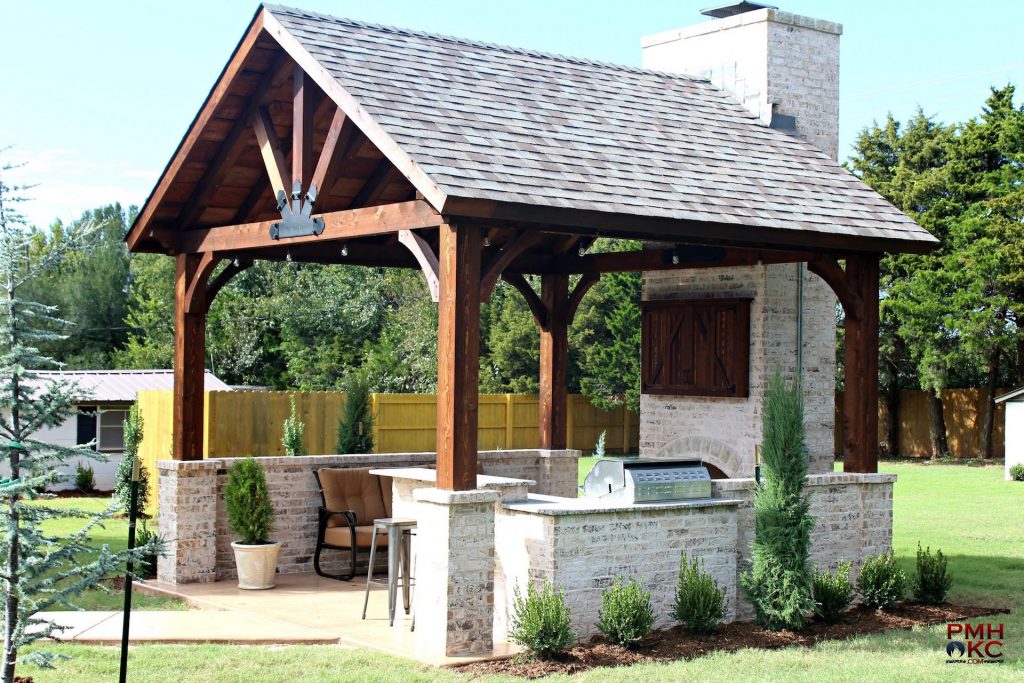 Why choose PMH Overland Park Pergolas?
At PMH Overland Park, we want to provide you the best outdoor experience possible, all from your own home. We offer the top-of-the-line Overland Park pergolas that are COMPLETELY customized for you and your space. We come out there and measure the space, find out what your vision is, and then get to work Perfecting Your Home (PMH).
We are one of the highest-rated outdoor living companies in America with over 500+ reviews of past and present happy customers. We started out PMH Overland Park with a dream. A dream to provide the absolute best Overland Park pergolas out there and we believe that we do this each and every single day. Please do not take our word for it, we want you to read the reviews, check out our gallery, and then call us to set up a meeting. We are confident that you will love every step of our process.
At PMH, we are able to provide you with the best pergolas in Overland Park, yes, but even more than that as well. We can build Overland Park outdoor kitchens, the best pools in Overland Park, and even Overland Park firepits so anything you want for your backyard to turn from ordinary to EXTRAordinary, we can do it. 
We take the time to go over every single detail and customize each aspect of each project. No two projects are the same at PMH Overland Park because we want to tailor them to each homeowner. If you want an Overland Park pergola, call us today and let's get started.
We offer free consultations and estimates so fill out the form or give us a call today. We are servicing the Overland Park, Kansas, and surrounding areas so call now!
Pergolas in Overland Park & More
Our entire goal at PMH Overland Park is to provide the people of Kansas with the backyard of their dreams and make it where no one even wants to leave because the backyard is an "at home oasis". This is why we provide more than Overland Park pergolas, but we are able to do the best outdoor kitchens in Overland park as well. If you are wanting a Pavillion, a gunite pool, a firepit, or all of the above, let us know, we are the HIGHLY reviewed guys that can help.
Another one of the solutions we can and do provide the great families in Overland Park Kansas is pools.
We can provide gunite pools, liner pools, and much more. If you want a specific size, shape, style, color, you name it – we are the Overland Park pool company for you.
In reality, our entire goal is to provide you and your family with any and all of the outdoor living solutions you want or need. This is why we also provide you with the best outdoor kitchens Overland Park residents can have as well as Overland Park backyard pavilions as well.
You don't know what the difference between a Pavillion and a pergola is? No worries, that is what we are here for!
While there are several similarities between an Overland Park pergola and an Overland Park Pavillion, there are some slight differences as well. Yes, they both are made out of the highest quality cedar wood that money can buy, and yes they both have the option to have you completely covered from rain and/or snow, but they are significantly different after that. A pavilion has a pitched roof and can have stone around the legs. A pavilion is typically squared off or has a roof that is rectangular in nature.
We have TONS of examples of all of the different things we can (and want) to provide you with so if you are looking for a Pavillion, outdoor kitchen, a fire pit, outdoor tv mounted, pergola, pool, or anything in-between, you need to call us as PMH Overland Park.
You will love our quality, our craftsmanship, and our commitment to your 100% complete and total satisfaction. Our goal is to provide you with an oasis, an escape if you will, but with the convenience of it being in your own backyard!
We are also the Overland Park Outdoor Living company that can recommend and help you with your financing! If you need help getting financing, all you need to do is let us know and we can walk you through the path of getting financed. We are here to help you and we want to be able to answer any and all of your questions so if you have any at all, please reach out to us and give us a call.
Are you ready to get the home you deserve? The one that you never want to leave? All you have to do is contact the best in the business and then sit back and relax and let us take care of the rest. You will love working with us throughout the entire process thanks to the phenomenal communication we have with each homeowner all the way through project completion.