Experience the Highest Rated & Most Reviewed
Outdoor Living Company In Oklahoma

Please Fill This Form Out To Get Started On Your Outdoor Living Space In Owasso, Oklahoma!
A Few of
Our Benefits:
Quality work, no shortcuts
Transparent Pricing
Competitive prices and excellent service
Excellent feedback and many 5 star reviews
Other Services:
BBQ Grills
Outdoor Kitchen Equipment
Kitchens on Casters
Pergola Kits
TV Cabinets
Cedar Storage Cabinets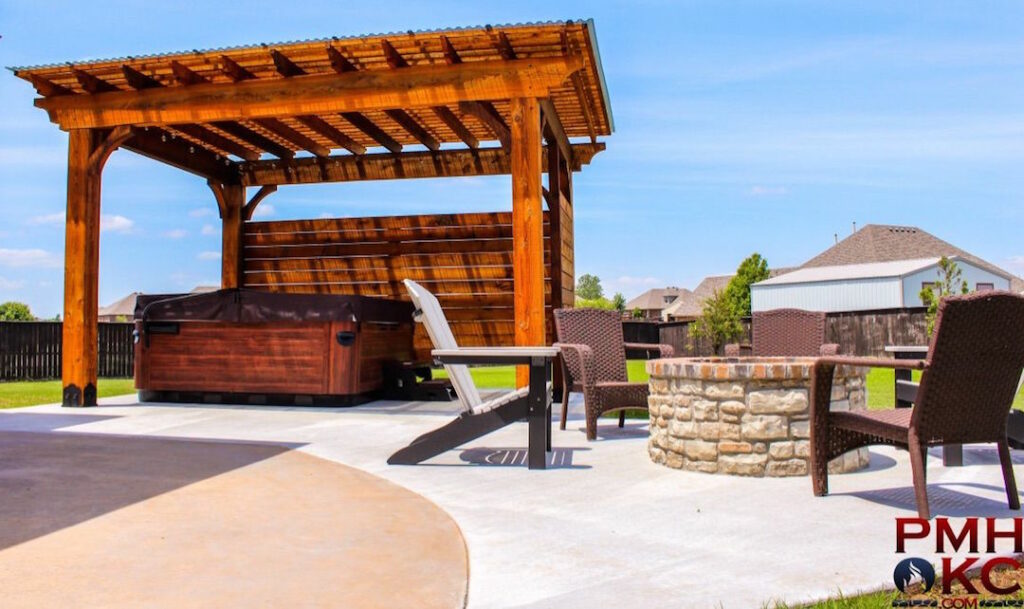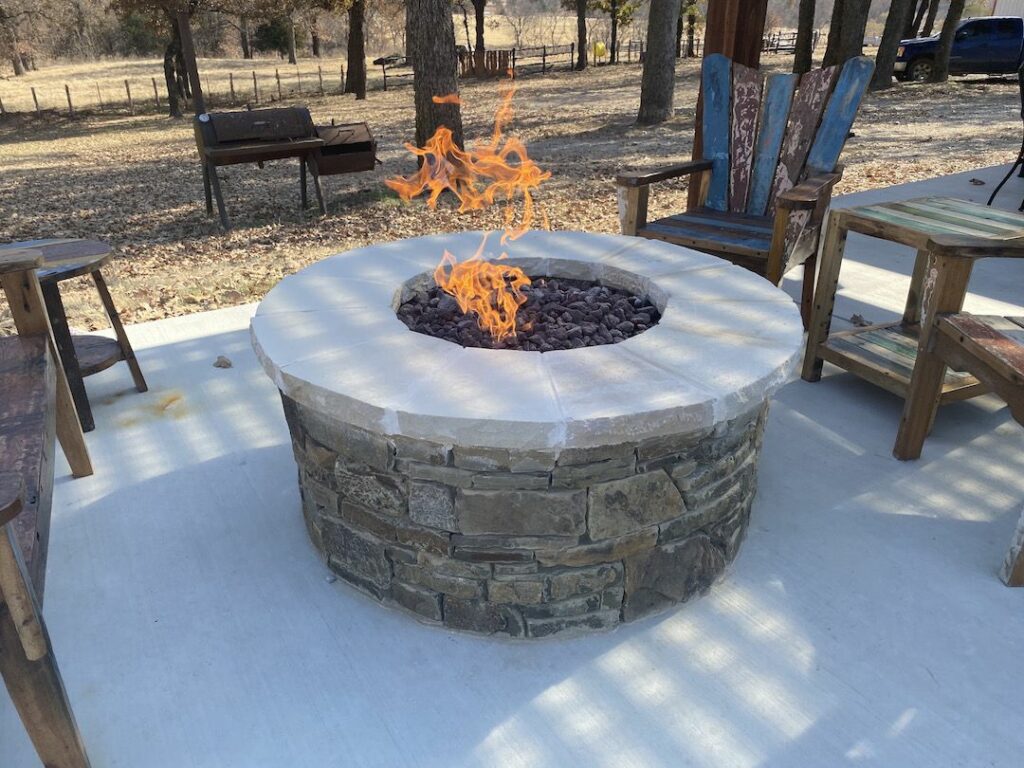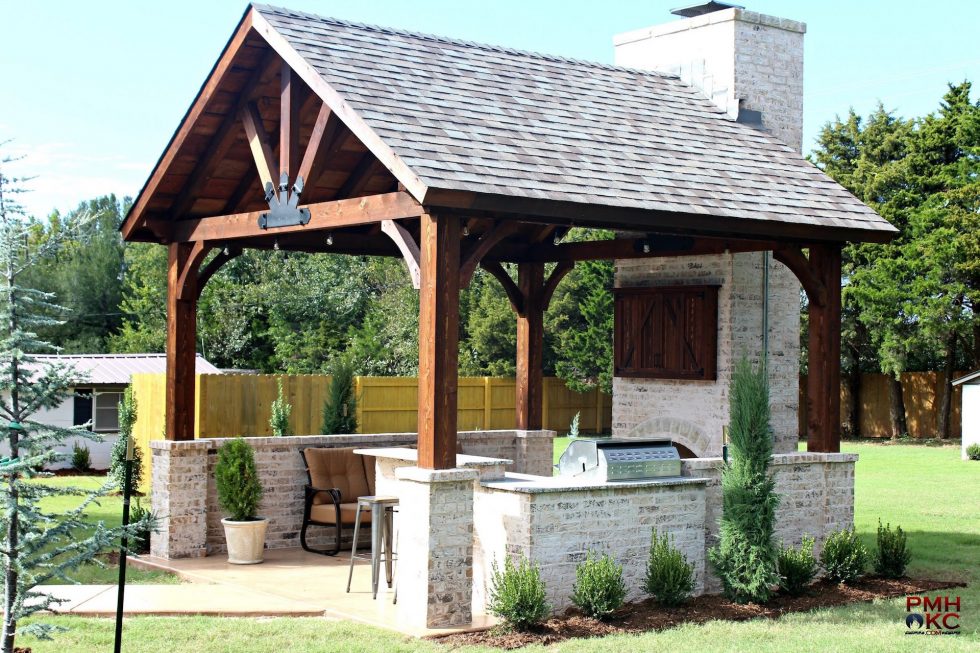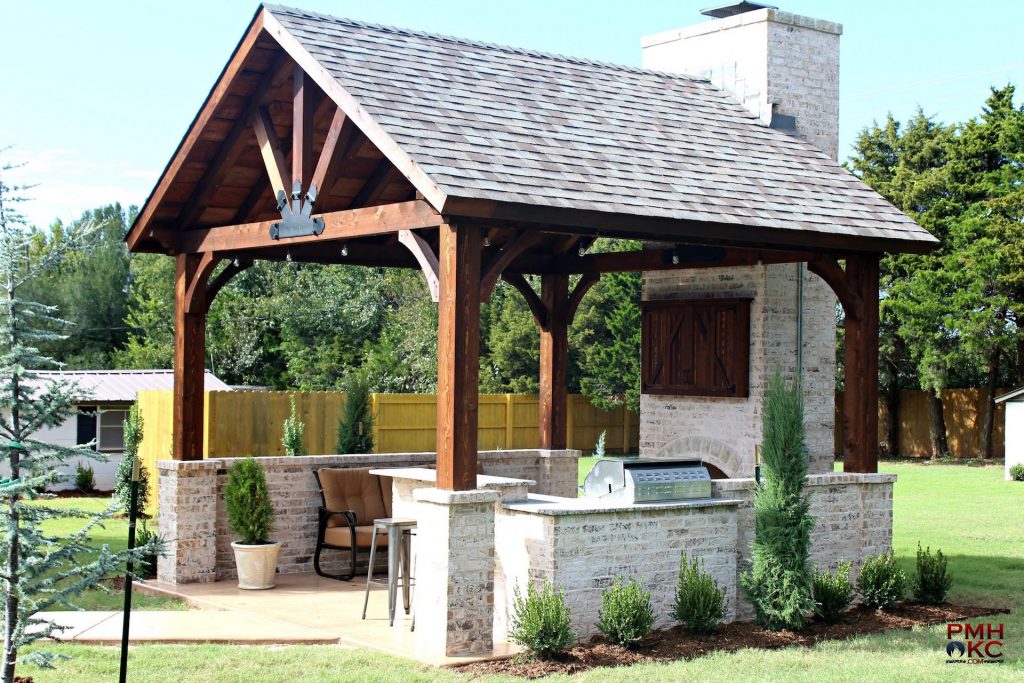 What is PMH Owasso and Why Choose Our Owasso Pergolas?
At PMH Owasso, we are the outdoor living company that can make all of your backyard dreams come true. What I mean by this, is that if you are wanting Owasso Pergolas, outdoor kitchens, outdoor grills, outdoor TVs mounted, or even swimming pools, we are the company that you call. We've been doing this in Oklahoma for years now, and have some of the best and most reviews out there. Don't take my word on this, I actually want you to go and check all of the reviews that we have and read some of them or watch some of them so you can see firsthand the different quality you can expect from PMH Owasso Pergolas. PMH Owasso was started by Clay Clark and Jonathan Kelly, we teamed up with the original founder of PMH OKC to be able to bring the quality craftsmanship that Randy has been providing the Oklahoma City area for over a decade now.
What is an Owasso pergola?
One of the things that PMH Owasso offers is Owasso pergolas. What is in Owasso pergola? A pergola is a great freestanding structure that can be made out of different materials, and it not only looks great but I can provide great shade, and provide a great place for people to hang out outside, and make memories for years to come. Your entire family can gather around or under one of these pergolas and it will be a favorite hangout spot for your entire family. It could be made out of different materials including wood, it can be customized to your specific once it desires, and before we even get started, we will design it for you in a 3-D rendering.
Another one of the services that we offer here at PMH Owasso can offer you is we can also help you with any and all swimming pool Owasso dreams you might have. If you were wanting to create a haven in your backyard, a place where all of the families want to come and hang out, or maybe you want to keep it private and it's just for you and your family, we can do that as well. We can sit down and go over all of the different types of swimming pool Owasso services that we can provide you with, and we can do different types of pools such as infinity, Gunite, and much more. If you are thinking about getting in an Owasso swimming pool, you need to call the professionals that know what they're doing (which is us!), and then we're going to be able to sit down with you and customize each aspect of that pool.
Another one of the PMH Owasso services that we offer that are very popular, is providing you with outdoor kitchen Owasso services. What does that even mean? Have you ever been to someone's backyard and since seen an outdoor kitchen that really transforms the entire space? This is going to be able to allow you to be able to provide that haven that we were talking about earlier. You were going to be able to go hang out, grill with the family, have a cool refreshing beverage during the hot summer months, and much more. We want to be able to provide you with beautiful work, great Custom stonework, decks, or anything else that you were wanting in your wassail outdoor kitchen but it all starts with you calling us.
Do not hesitate any longer. Take advantage of our amazing specials whether you are wanting an outdoor kitchen, a swimming pool, a pergola, fire pit or fireplace, decks, or anything else, you need to call (918) 819-1007 to get started. Remember, we offer 3d renderings of our Owasso Pergolas so you can see for yourself what your backyard can and will look like.