Experience one of the Highest Rated & Most Reviewed
Outdoor Living Companies In Texas

Please Fill This Form Out To Get Started On Your Outdoor Living Space In McKinney, Texas!
A Few of
Our Benefits:
Quality work, no shortcuts
Transparent Pricing
Competitive prices and excellent service
Excellent feedback and many 5 star reviews
Other Services:
BBQ Grills 
Outdoor Kitchen Equipment
Kitchens on Casters
Pergola Kits
TV Cabinets
Cedar Storage Cabinets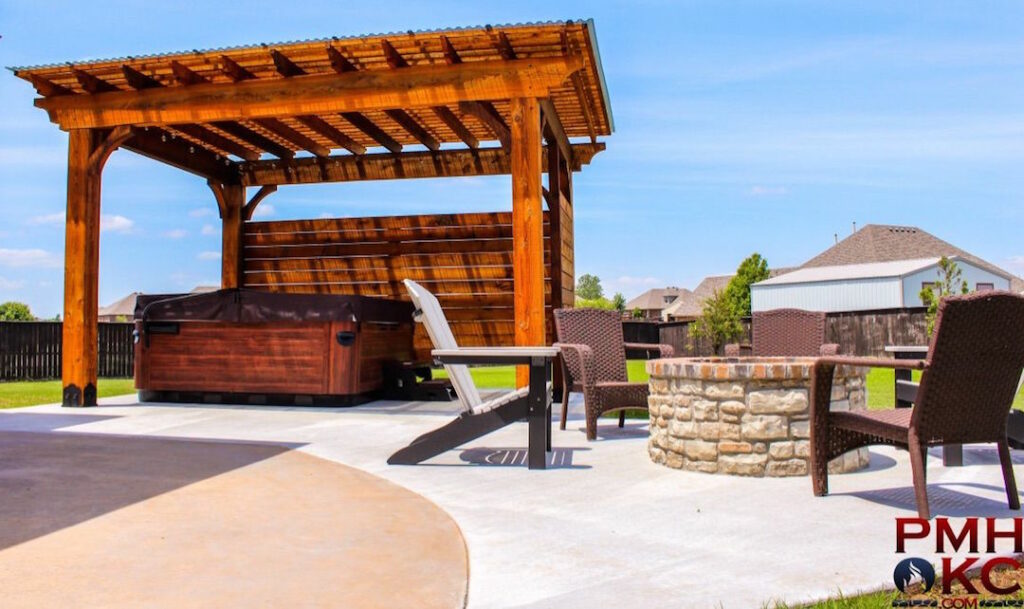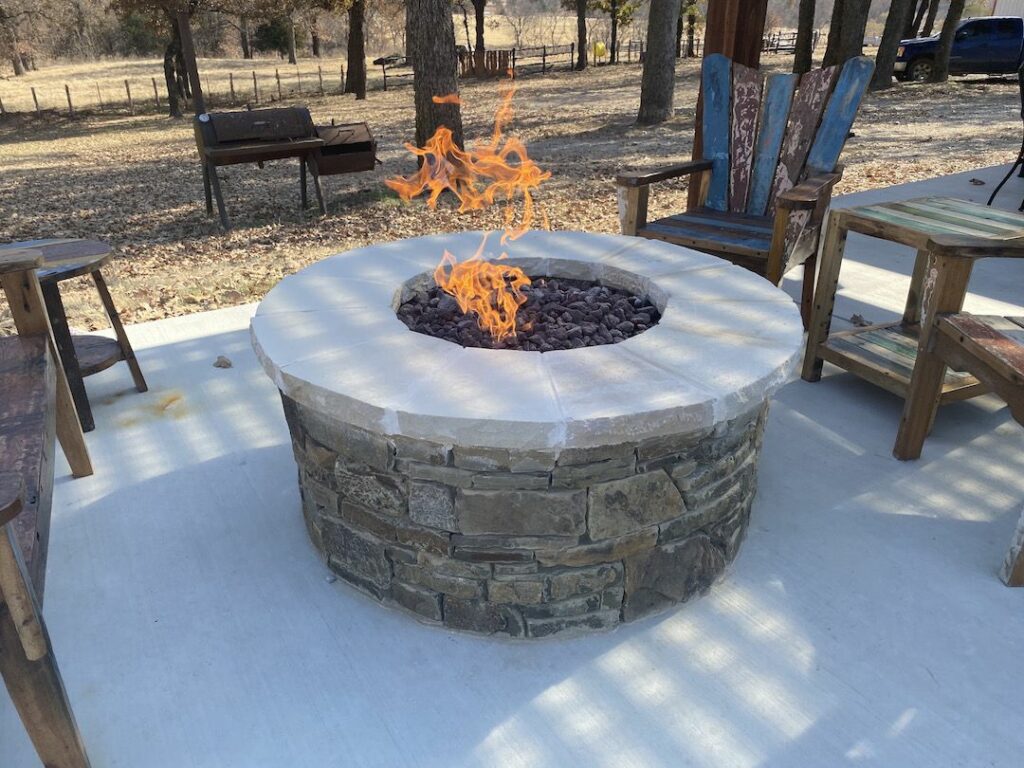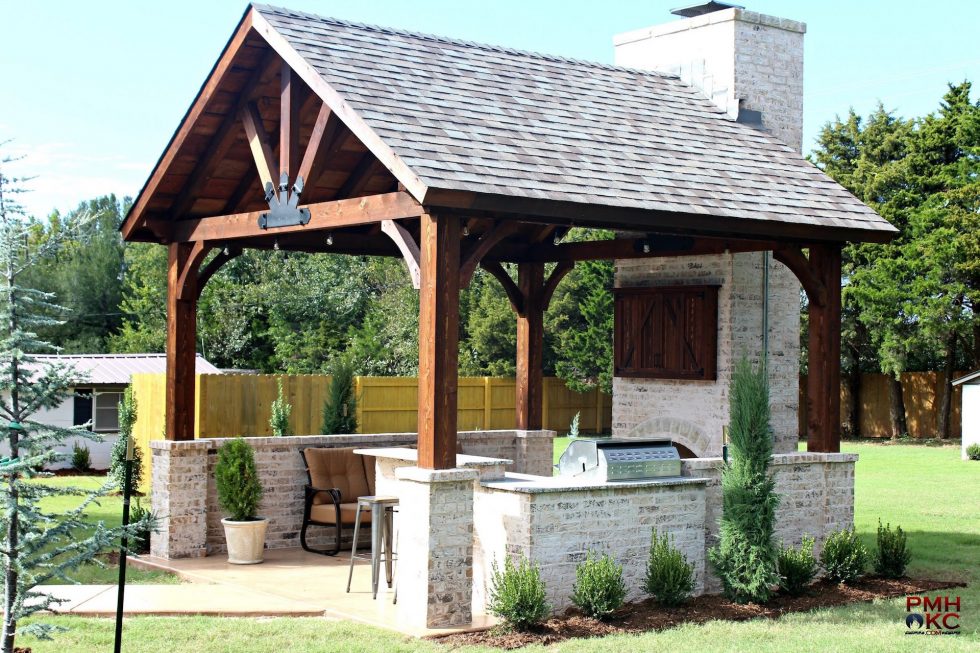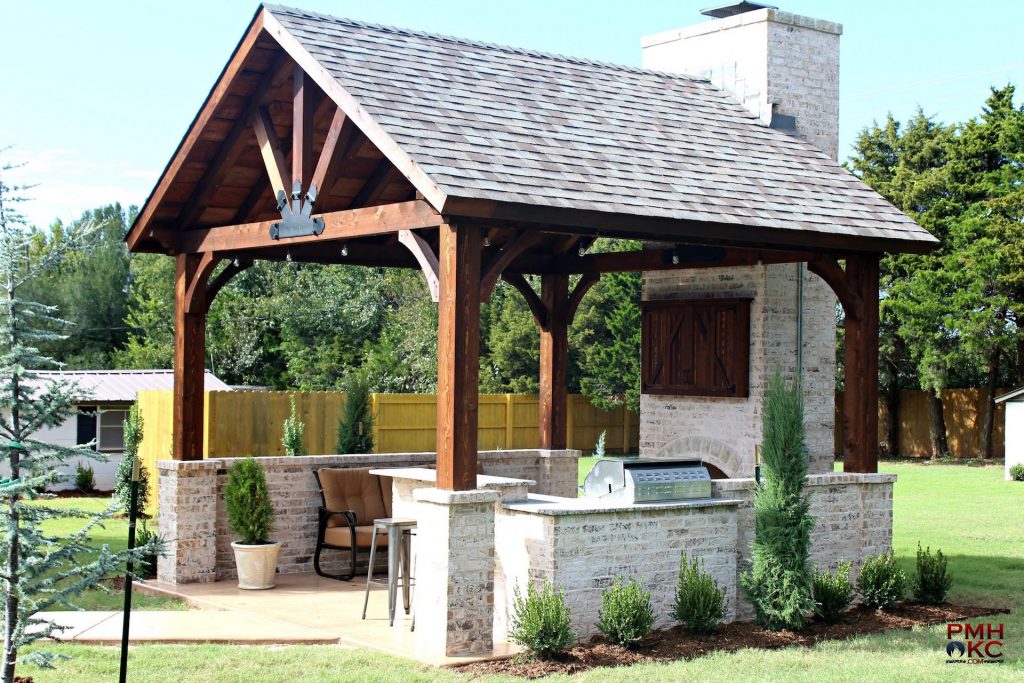 Why choose PMH McKinney Pergolas and what kind of products do we offer in McKinney?
Our high-quality handcrafted custom pergolas allow you to choose every single detail in your project. We want you to be able to love your outdoor oasis and every detail should be up to you! If you are ready to create your dream backyard, you are in the perfect place. PMH McKinney is excited to begin your outdoor dreamland with you.
Here at PMH McKinney, our goal is to make your outdoor living and your backyard dreams happen. When you are looking to add an outdoor kitchen, McKinney pergola, outdoor grills, or cedar TV cabinets. Even swimming pools! If you are ready to create your outdoor oasis, we are the company for you! We are proud to have the best customers and some of the best reviews in Texas and Oklahoma. You shouldn't take my word for this either, I want you to go online and check out what people are actually saying about us on Google. You can even watch some of our great video testimonials on our website as well. We want you to see firsthand how our quality is superior to all other outdoor living companies providing McKinney pergolas. PMH OKC was originally founded by Randy Antrikin and the PMH McKinney location was founded in partnership with Randy Antrikin, by Clay Clark and Andrew Blumer. With the systems that the Oklahoma City team has created, we are able to provide the same high-quality craftsmanship and quality that the Oklahoma City location has provided ever since 2005.
McKinney Texas
Perfect My Home was founded back in April of 2005 and ever since then, PMH has become one of the top providers for creating a dream experience and building McKinney pergolas in your backyard. Homeowners across Texas and Oklahoma look to PMH to create their dream project in their backyard. We provide you with unbeatable customer service, communication, and high work quality. We believe that our focus on the details in your project is truly what sets us apart from our competition. There are countless contractors that are willing and able to complete your dream job but they always fall just short of what you hoped for. It is very likely that you have had an experience like this before. You have seen that it really is the small details that make the difference and are often overlooked. Here at PMH, we take pride in taking your project to the next level and over-delivering for every one of our clients. From the very beginning to the very end of your project, we will hold our promise to you of over delivery and satisfaction guaranteed.
McKinney Texas is home of plenty of Texas history and oftentimes, great weather! The hot Texas summers are often solved with a quick dip in the local pool or even a vacation to somewhere tropical. Why not have both right here in the comfort of your backyard? Installing McKinney pergolas, pools, hot tubs, fireplaces, and outdoor structures are our passion.
Our Mission is to put people first, build leaders, and serve our customers by giving more value and providing exceptional service. We want you to walk into your new backyard and see your vision and your dreams come true through our exceptional service. We ensure all of our customers a reliable experience by keeping an open line of communication with you. We want to make sure we get all of your input and dreams before we start the job and all the way through it.
Undergoing an outdoor project is a big decision and we don't want you to simply take our word for it. We encourage you to visit our testimonials page,
What are McKinney Pergolas?
A pergola is great for all outdoor areas including, but not limited to, back yards, outdoor gardens, pools, walkways, porches, and outdoor kitchens. A pergola typically consists of four posts that are built into the ground and occasionally have brick or stone around the bases. On top of the four posts, there are cross-beams that are supported by the posts. These beams provide a covered feeling and create privacy without blocking all of the sun from reaching you. McKinney pergolas occasionally have a lattice that can allow for vines and other greenery to grow on. Most pergolas are unstained and unpainted wood but they also come in painted and stained options. Here at PMH McKinney, we set our goal to meet all of your expectations so if you have any desires for a stained pergola or a painted one. If you would like to know what your backyard will look like with a brand new custom pergola, give us a call and we will be glad to get you set up with a custom 3D Rendering.
Don't delay your completely custom outdoor living space anymore. Give us a call today to see some of our great specials and hot deals that are going on right now. Whether it is a new pergola, swimming pool, or your dream custom fire pit, just call ‪(214) 799-1639‬. Don't forget that we offer 3D renderings for all of our clients so you can see it in your own backyard.
One of our professionally trained specialists will come out to your home to get measurements, photos, and a video of your backyard so that our design team can get a great idea of what you are looking to install. We will get all of your goals for your backyard documented so that our team ensures that you are completely satisfied. After that, our team will return to your property and deliver you a quote. Our goal is to help you achieve your custom backyard dreams so feel free to call us for your first appointment or fill out the form on this page and one of our team members will be in contact with you soon.