Experience the Highest Rated & Most Reviewed
Outdoor Living Company In Oklahoma

Home  >> Locations  >> Tulsa Location
PMH Tulsa Outdoor Living Company – 918-766-4607
7633 East 63rd Place – Tulsa, OK 74133
Please Fill This Form Out To Get Started On Your Outdoor Living Space In Tulsa, Oklahoma!
A Few of
Our Benefits:
Quality work, no shortcuts
Transparent Pricing
Competitive prices and excellent service
Excellent feedback and many 5 star reviews
Other Services:
BBQ Grills 
Outdoor Kitchen Equipment
Kitchens on Casters
Pergola Kits
TV Cabinets
Cedar Storage Cabinets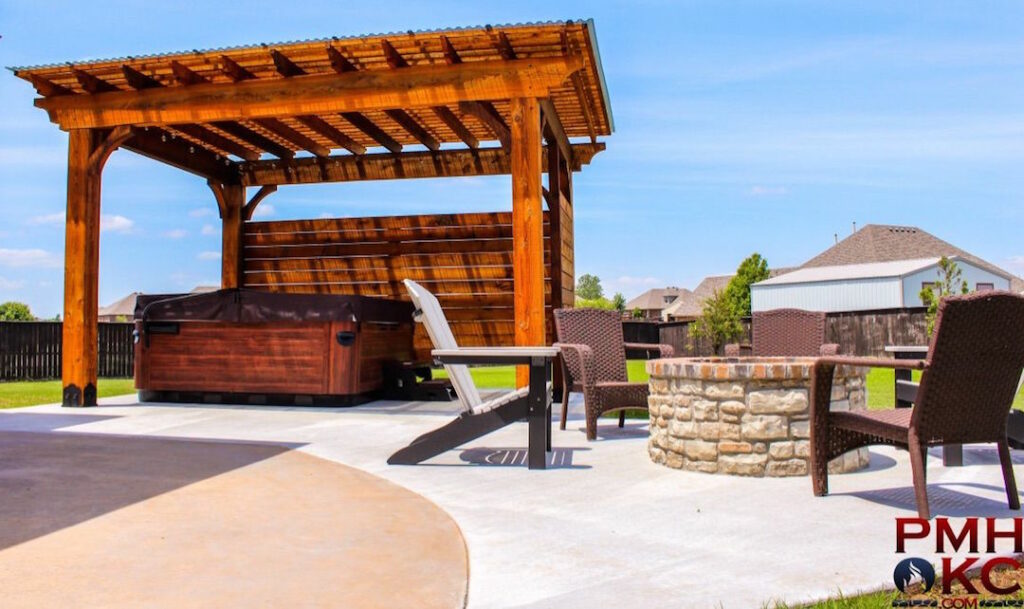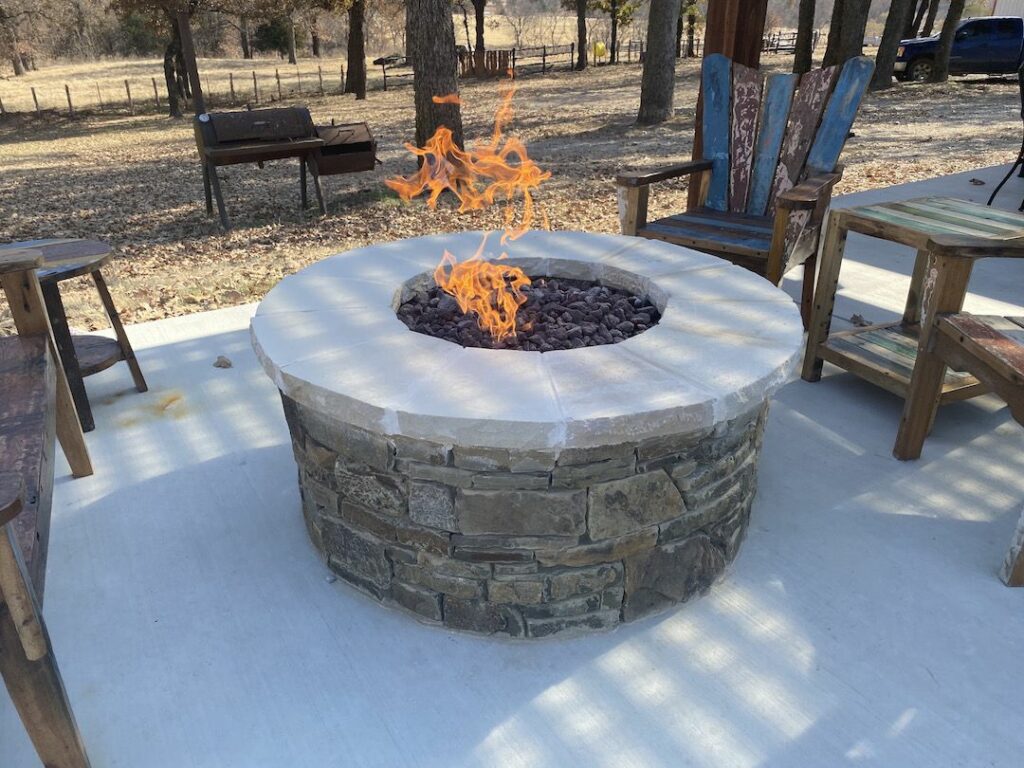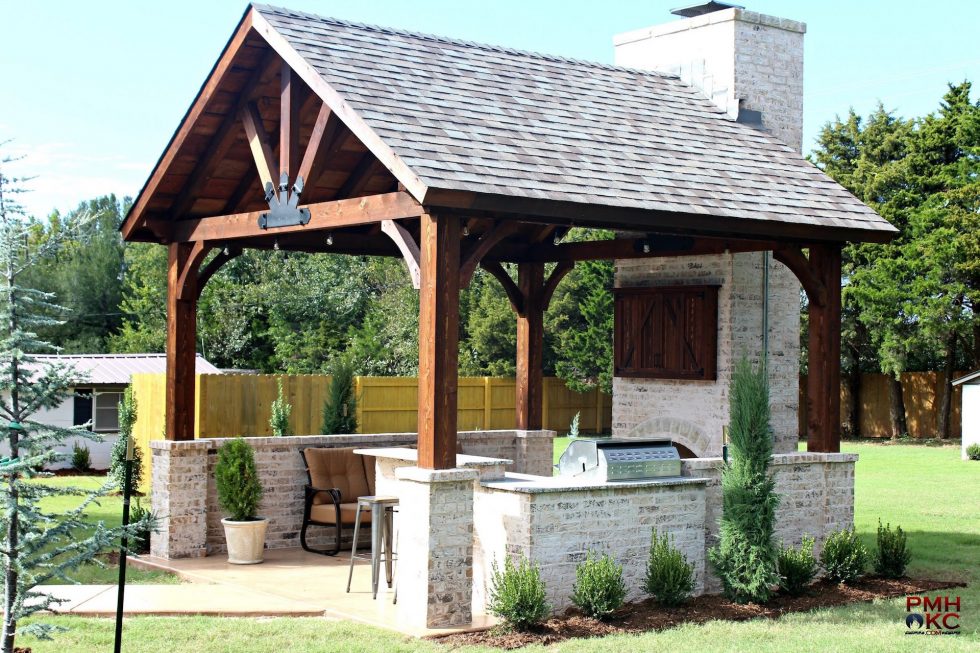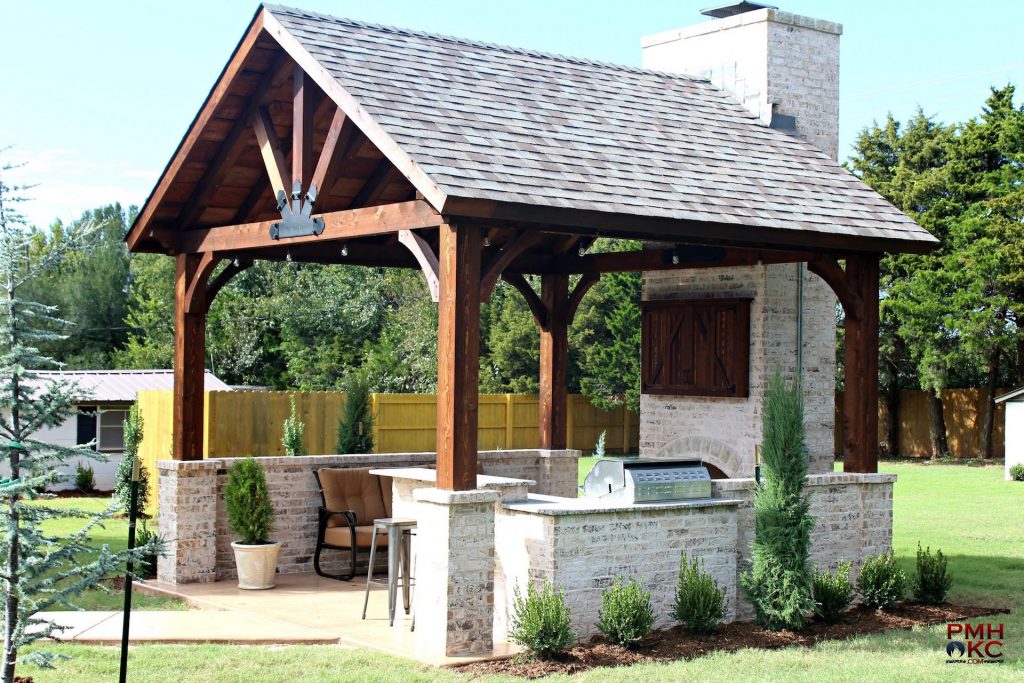 Who is Randy and Amye Antrikin?
Randy and Amye Antrikin are the proud owners of PMH OKC and PMH Tulsa. Since 2005, they have been building custom Outdoor Living projects for homeowners all over Oklahoma. What started out as a small construction company doing masonry has evolved into a large construction company that does all types of construction with a strong emphasis in outdoor living. From a young age, Randy grew up in construction and eventually started a construction company right out of high school following his father's footsteps. From a very young age, he was taught the importance of quality work and customer service which has been the foundation and key to his success and growth. One of Randy's favorite quotes is from the book Go Giver about determining a person or company's value. The Law of Value states, "Your true worth is determined by how much you give in value than you take in payment."
What does PMH stand for?
PMH stands for "Perfect My Home." PMHOKC was started in Oklahoma City and perfecting homeowners homes was the problem that we decided to solve for many homeowners. Like most people, you may have some area of your house that need some attention or maybe you have a blank canvas in your backyard that you wish you had a beautiful outdoor living space. Whatever applies to your situation, PMH has been devoted to making your home perfect for you and your family to build memories or making it more enjoyable.
Services that we offer.
PMH Tulsa offers all of the products and services that is been known for during the last 15 years. Our services include Pergolas, Pavilions, Outdoor kitchens, Outdoor fireplaces, Fire pits, Privacy walls, retaining walls, pools, fencing, patios, and many cedar products that are custom built. We would love for you to check out our work which can be seen on our website under the Services tab. We also have a full catalog that has all of our products and services. This catalog is available to view at PMHCatalog.com. A catalog will be given to you in person when you schedule an appointment for us to come to your house. At that appointment, we will walk through that catalog with you and will be able to answer an questions that you have about what we have to offer.
What makes PMH Tulsa different from other Outdoor Living companies?
At PMH, we pride our self in being very transparent on everything that we do. One of the things that we do to achieve this is providing you with numbers up front and will give you a line-item quote right down to the penny for every product or service that you want. We believe that it is very important to be able to look at the project as a whole and easily make adjustments so that you can easily hit your budget or split projects up into phases if needed.
PMH also has a full design team that will help design your project and even show it to you using the latest and greatest technology. The process starts out with your initial appointment. Then we will use a 3D software program that recreates your entire backyard adding in the new project so that you can see it completely built. You will also be given a video tour of the area that is animated. Our designs are more than just a rendering. It's an experience. It will have you wishing that you didn't have to wait for it to be built. You will be given unlimited revisions so you can feel confident that it will look how you want it before you buy.
PMH prides itself on its reputation and has worked very hard on becoming a reputable company that is known for its quality of work and customer service obsession. That goal has taken years to achieve as with any positive reputation. In fact, PMH is the highest rated outdoor living company in all of Oklahoma. Our previous customers have voted across many Platforms and we would love for you to check us out and see for yourself.
We would love to speak with you and begin that process of building a foundation of trust and relationship so that you feel right at home when working with us. Our #1 goal is that you enjoy the process and to always feel comfortable. Our work speaks for itself but as we all know, there is much more to a relationship that quality of work. It's the whole experience. Our guarantee is that you always feel confident in the process and that the communication will be the best you have ever seen. Our team of experts are ready to speak or meet with you. You can reach us at 405-881-7640. We also have a 13,000 square foot showroom that is stocked and ready for you to see any of the products or services that we offer. We are open Monday – Friday 8am to 5pm. Weekend appointments are available upon request. Don't forget to check us out on Google and read all of the reviews from happy customers.