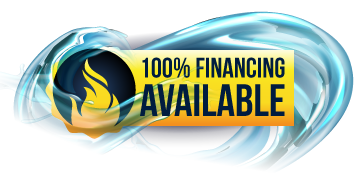 Our extensive experience designing and installing custom pergolas and cabanas makes us your ideal partner for creating your dream outdoor pavilion right in your backyard. Whether you would like to incorporate a custom pergola into your existing landscaping or you would like a custom pergola or cabana as part of a complete backyard overhaul, PMHOKC is here to bring your dreams to a beautiful reality.
READY TO START YOUR NEXT PROJECT?
Browse Our Recent Pergola Designs
Fill out the form below and we will get in touch with you as soon as possible.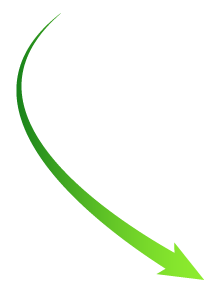 What makes our pergolas different from other companies?
All of our cedar pergolas are cut with decorative scrolls in the ends of the boards.
We fabricate custom arched corbels for each corner that add a whole new look to the cedar pergola.
All of our posts have decorative black post hardware on the bottom that secure the pergola to the concrete
3-year warranty on all roof tie-ins. No other company offers that kind of warranty.
Polycarbonate roofing is included on all pergolas which has a 10-year warranty against hail and lifetime warranty against fading, cracking, or discoloring.
 Any pergola purchased with PMHOKC comes with a free $100 showroom credit for you to spend on any item. Use that for café lights or extra stain for future touchups or use it toward any other project that you have plans for.
If you are in the market for a Cedar pergola or would like to discuss with one of our team members about your backyard patio, we would love to speak with you. We have a full design team that can help you choose the right pergola for your space. You can reach out to us several different ways. Fill out a "Contact Us" form on our website, give us a call at 405-881-7640, or come visit us in our showroom on Monday through Saturday. We have extended weekday hours and a friendly staff ready to serve you for any outdoor living project that you are interested in. We look forward to seeing you or hearing from you.
Are you looking for some shade or beauty for your Oklahoma Outdoor living space? You may be wondering where to start and what to build. We have several solutions for you. We have been building pergolas for Oklahomans just like you for over 14 years. It may seem like a complicated and expensive process, but it doesn't have to be that way. We are Oklahoma's highest rated and most reviewed outdoor living company and have over 14 years of experience.
Cedar pergolas are the perfect choice for shade or beauty for your patio simply because they give you the best of both worlds. We will talk about the reason cedar is the best choice here shortly but first, we cannot ignore the beauty and wow factor that you get with a cedar pergola. These structures will turn any patio into an amazing outdoor living space that will have peoples head turning. Cedar Pergolas can be built for any size and or shape. Simply put, you have a pergola on your patio and all your guests will be having goosebumps when they look up and see it.
A pergola can be positioned on your patio or in your backyard to provide a focal point in your yard. Greenery can be grown on the posts or top for a purposeful arrangement.
Cedar Pergolas compliment brick homes very nicely. Cedar also brings a nice, natural look to the exterior of your home.
So, you may be asking why is cedar the best and what makes it perfect for an Outdoor living space? One of the beautiful things about Western red cedar is the wide range of color that occurs naturally. Western red cedar is also free of pitch which makes it easy to stain and makes it easier to accept a wide range of stain colors. Cedar is also resistant to rot, decay, and termites which makes it superior to all other wood products for outdoors.
When it comes to Cedar pergolas, there are two types of pergolas. Freestanding pergolas and Pergolas that tie into the side of your house or structure. Here at PMHOKC, we build both styles and do them very well. We have been pergolas around Oklahoma for over a decade. Our team can help you decide which one is best for you.
PMHOKC is specifically known for its brand name "Half Pergola". So, what is a half pergola and why would anyone choose it over a freestanding pergola? Our signature Half pergola is tied into the side of your house or structure, but our process is unlike anyone else. The only material that touches your roof is composite which has a lifetime warranty against rod or decay. We are licensed roofers and only the best framers and roofers work on your pergola tie in. All of our Half pergolas come with a 3-year warranty against any roof leaks. The main benefit to the Half pergola is to make your area more functional. The Half pergola allows us to avoid unsightly and annoying posts up close to the house. The keeps your view more open and gives you much more space on your patio to add grills and furniture. The other main benefit is price. You can enjoy about 15% savings with the Half pergola due to us using less cedar to build it.
Pergolas can be built year-round making the right time to buy up to you and your schedule. A pergola can protect you in all weather conditions. All our pergolas come with a polycarbonate roofing material that will shade you in the summer, block any rain from coming through and prevent any snow from coming on your patio. As Oklahomans, we typically love being outside year-round. You may have your own preference but with a Cedar pergola you can have the ultimate Oklahoma City outdoor living space ready for you whenever you get home. It's there waiting for you all the time.
When it comes to an investment into a cedar pergola, it is very helpful to see pictures and samples. This allow you to pick the right pergola for your area. Here at PMHOKC, we take it a step further and have a fully stock showroom that is full of pergolas for you to see up close. We put a lot of time and effort into showing you our products in person to make your experience the best it can be.