"Put people first, build leaders, and serve our customers by giving more value and providing exceptional service."
Hi, my name is Randy Antrikin Jr. I founded PMH in April 2005 and since then, it has grown into one of Oklahoma's top choices for homeowners seeking to start their backyard dream project. When it comes to experience, quality of work, and customer service, we cannot be beaten.
What sets us apart from other companies is the small details. The construction industry is full of people that are capable of doing good work yet most of them fall short on the delivery of that promise. Chances are, you have been a victim of unsatisfactory work. It's the small details that are often overlooked or neglected. We pride ourself on going that extra mile and giving every aspect of your project 110%. Details are everything to us. From the planning of your project to the cleaning up at the end, we will not fall short on our promise.
From our family to yours, we want to thank you for spending time on our website and we hope you enjoy looking at all of the beautiful products that we have been building for years.
Since 2005 we have been building quality Oklahoma City outdoor living projects for homeowners that they can be proud of. Everyone here at PMHOKC is committed to making your experience the very best it can be. We are not only obsessed with giving you the very best product, but we are also very devoted to building a long-lasting relationship.
We are a family run business that values family above anything else.
Our promises to treat you like our family. As a family, we share the passion for building Oklahoma City outdoor living spaces where you can make memories for years to come. We are very passionate to making that process enjoyable so that you can have fun along the way. We hope that you will come see us soon.
Reliable
We guarantee that every step of the way you're input and desires are top of mind.
Recommended
Don't take our word for it, check out our Facebook page and see what our customers say about us.
Trust
No matter the size of your project, you can trust us to do the job right, the first time.
Why choose us?
We're the #1 choice for your outdoor living needs!
Quality work, no shortcuts
Competitive prices and excellent service
Transparent Pricing
Excellent feedback and many 5 star reviews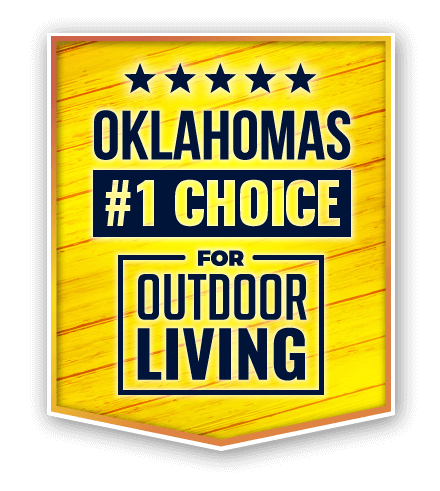 People First
Everyone matters. We believe in putting people's well-being and success as a priority and strive to create an environment where people can be at their best.
Transparency
Open communication and a clear mission is our goal. We recognize and believe that being honest and open is a good foundation to a relationship and making decisions.
Speed
We want to deliver the best product possible but also value our customers time. Speed of service and response times are important to us because it's important to our customer.
Positivity
How you perform is just as important as what you do. Maintaining a positive attitude in all situations is our culture.
Innovative
We strive to provide as little friction to our customers as possible by keeping up with technology and to provide new products and ideas all the time.
Results
We believe in Performance over procedure. We will always give our full effort on every project from start to finish.
Visit our Incredible Showrooms.
We have 4 Locations to Serve You!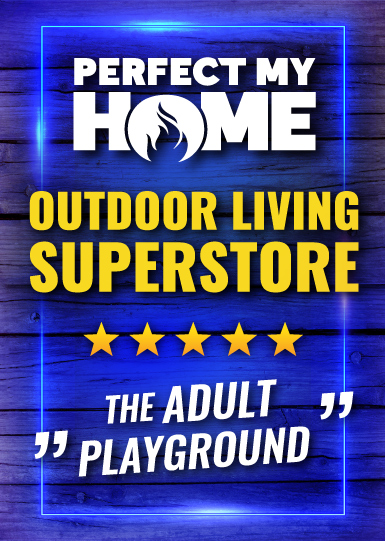 Our History
Our founder, Randy Antrikin started PMHOKC as a masonry company that Bricked new homes back in 2005. While bricking new homes, request came in for outdoor fireplaces and fire pits. After building these products for several years, more items got added to that list and over the course of 15 years, we have evolved into a full outdoor living company. We take great pride in not being a Swiss Army knife of everything but just focusing on outdoor living. When building an Oklahoma City outdoor living space, experience and focus is very important. We are dedicated to a few core values that are both important to our customers and to us as a team. Here are those core values and what they mean to us.
In any organization, having a clear mission is key to having a solid workplace and to showing customers what we stand for. Our mission statement at PMHOKC is "Put people first, build leaders, and to serve our customers by providing more value and exceptional service."
So, what does that mission statement mean to us? We believe in putting people first. Projects come and go and get completed but the people still remain and how you treat others and perform your job is the most important thing in what we do. We will always treat people with respect and treat them how they want to be treated. Through that process, you build leaders. No matter what you are doing, you are leading in some fashion. We want leaders to represent PMHOKC and in a good way. Leadership starts with everyone. Giving our customers more value is part our mission statement because everyone here at PMHOKC reads and believes in a book called The Go Giver which has 5 Laws of success and one of them is about "Value". The first law of the five laws of stratospheric success states that your true worth is determined by how much more you give in value than you take in payment. We 100% believe this and is what our culture is here at PMHOKC. Exceptional service is not a decision for us. It's a must. We believe in giving the customer the service possible and always trying to improve. Listening is a big part of that, and we are 100% devoted to making the customers experience the best it can possibly be.
Please check out our reviews on google. We are the highest and most rated Oklahoma City outdoor living company. We take great pride in our track record and earning that reputation over the last 14 years. Some of the things that we are known for and are always trying to improve is:
1. Cleanliness – We want to be the Cleanest Oklahoma City Outdoor living company around. We like to keep our work sites clean and tidy. We clean our jobs daily and make sure the area is free of hazards and tools. Your property is very important to us and we are devoted to respecting your property in every way.
2. Communication – All of our customers get a mandatory update by email every Tuesday or Thursday from the assigned project manager. This allow you to be kept in the loop. Answering our phone and returning phone calls are also a big part of our training for our team and is our commitment to our customers.
3. Speed – This is one of our core values and is always something that we are working to improve. We would never sacrifice quality. When it comes to speed, our goal is to minimize any downtime between phases to finish your Oklahoma City outdoor living space on time and for you to enjoy the process.
We are constantly expanding and are already serving many areas outside OKC. PMHOKC has already expanded into other cities and are constantly pushing the radius out to serve more people. We hope that you will give us a call and allow our team to see what we can do for you. Thank you!