From the Initial Walkthrough*
* Meeting right before we start Digging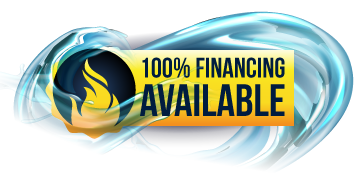 20 YEAR TERMS
NO MONEY DOWN
UNSECURED
Your Journey Starts Here!
"*" indicates required fields
Once we meet, you will receive a Proposal within 72 hours!
3D designs
in Virtual Reality
OKC Pools and Tulsa Pools
Are you looking to install a new pool in the Oklahoma City or Tulsa area? At PMH OKC we have been in business since 2005 and we pride ourselves on providing high quality, long-lasting and affordable outdoor solutions including the building and installing of: pools, firepits, pergolas, Outdoor Kitchens, Fireplaces, patios, etc.
Why Work with PMH?
At PMH our customers love working with us and we love working with them, but don't take our word for it. Watch some of our recent client testimonials our read our online reviews HERE: https://pmhokc.com/reviews/
How Does the Financing Work?
At PMH we work with wonderful people like you every day and we have developed a turn-key financing program that will allow you to turn your backyard into the family staycation that everybody will want to experience for as little as $99 per month.
What Makes PMH OKC Pools and POOL Tulsa Pools Different from Our Competition?
Although there are many wonderful pool installation companies servicing Oklahoma City and Tulsa, at PMH we focus on delivering a FREE consultation, a FREE customized quote and we can even provide a detailed 3D rendering of your pool and complete interactive virtual reality experience of your backyard before we even begin construction so that you can be 100% confident that your project will turn out the way that you envisioned it before we start digging?
Can You Afford It?
Having remodeled and completely renovated thousands of homes and backyards since 2005 we hear from countless homeowners who tell us that they now save thousands of dollars per year because they no longer feel the need to take their kids to the waterpark or to some entertainment experience anymore because their home has become the backyard that everybody wants to visit.
How Do You Get Started?
Want to install an OKC Pool? Want to install a Tulsa Pool? Simply fill out the form below to request a free quote and a member of our team will call you ASAP!!!