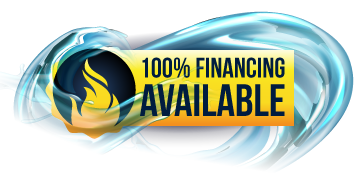 PMH stands for Perfect My Home, and over the last fifteen years, we have been doing just that, while continuing to grow and expand our services throughout the state. In addition to expanding our services to homes statewide, we are also expanding the types of services that we have to offer, and most recently that includes Landscaping OKC.
When you choose a Landscaping OKC project for your home, whether it happens to be in the front yard or the backyard, or around a pool, deck or pergola, PMH will send a salesman to your home to survey your property and give you a free estimate. The salesman that PMH will send to you home also happens to be a professional landscape designer and architect with over seven years of experience that he obtained after receiving numerous degrees in the field. When it comes to Landscaping OKC, PMH offers the best of the best!
READY TO START YOUR NEXT PROJECT?
Browse Our Recent Landscaping Designs
Fill out the form below and we will get in touch with you as soon as possible.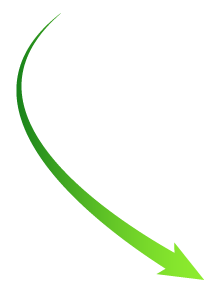 Flowering trees, foundation plantings, driveways, walkways, fences, fountains, and water gardens are also common landscaping features. By definition, "landscaping" a property, means making improvements on that property's grounds, either in a practical or in an aesthetic way. Everything on your property that is outside of the home itself is part of a property's landscaping.
Basically, anything you can see when you look out any of the windows in your house is considered part of your landscaping. Landscaping can boost the overall curb appeal of your home, and aid in the selling process if it ever comes to that. It will increase the price of your home, but most importantly it will make your home look nicer and you will enjoy viewing your landscape and your neighbors will appreciate the view of your home from their windows as well. If you like to have family and friends visiting your home, you will want to welcome them to your home with a beautiful landscaped yard.
Most homeowners, but not all, prefer to coordinate their landscaping with the colors of their home to make it aesthetically pleasing to the eyes. Often times it is quite the opposite, and you will find that the exterior of the home looks completely different than the interior.
For a minimal fee, you can order a custom, full-color, hand-drawn landscape design that will be presented to you along with the quote for your job, so that you can visualize exactly what it will look like before you commit to purchasing the Landscaping OKC project.
PMH also gives every customer the option of purchasing a three-dimensional design of their project, that is fully refundable if the Landscaping OKC project is purchased.
You may be wondering what Landscaping OKC encompasses. At PMH, residential landscaping includes planting flowers, shrubs and trees, as well as the design and installation of lighting, patios, decks and walkways.
There Are Eight Main Styles of Landscaping That You Will Want to Research and Consider When Deciding What You Want Your Home's Yard to Look Like.
English Garden Style
The English Garden Style uses many shrubs and perennials in a design that complements the architectural style of your home. Other decorative elements might include a pergola, pavilion, or a bird bath.
Oriental Landscape
The Oriental Style uses water, rocks and evergreens with a variety of plants to create distinctive perspectives. This style is often seen in Zen gardens.
Woodland Landscape
The most natural and organic style, the Woodland Style has a less manicured appearance than many of the other garden styles. This would be a good choice if you do not wish to spend a lot of time on maintenance, because you can let everything grow naturally.
Formal Landscape
The Formal Style follows symmetrical patterns, straight lines and precise geometric shapes with orderly, well-pruned plants. You will often find topiary design in these landscapes. This landscaping style requires a lot of maintenance, so you will want to hire or consult a professional before going this route.
Informal Landscape
The Informal Style uses plant beds with curved edges. Plants are arranged in seemingly random patterns. This would be a good choice if you have children that will be playing in the area, and they can assist with this project for a great learning experience.
Butterfly Gardens
Dozens of butterfly or bird species common to your area make a welcome addition to many gardens. Certain species of plants provide a food source and are useful for attracting these flying friends. Create areas that are open yet protected from the wind, and before long you will notice thousands of butterflies around. You can even purchase your own butterflies and place them directly onto the plants and flowers and they will stay forever in your garden.
Xeriscape Gardens
More popular than ever, fifty percent of household water is used for the yard or garden. This landscape specialty includes lots of low-water plants and flowers, as well as design ideas to reduce water evaporation.
Organic Gardens
As more people learn about the harmful effects of many chemicals, growing plants organically has become more popular. That means rather than chemical fertilizers or sprays, practicing natural methods of pest control and fertilization. Like Xeriscape gardens, this is also becoming very popular as people try to protect the environment.