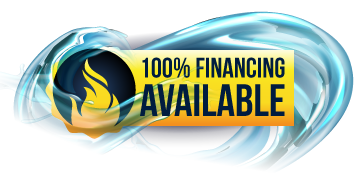 If you have ever been indoors and wanted to feel like you were outdoors, a Pavilion would be a great option to add to your Oklahoma City outdoor living space. Pavilions are one of the best covered patio options. Pavilions have a pitched roof with a big cathedral ceiling that makes your space feel about three times more than what it actually is. You can have all of the feelings of an indoor space outside. Ceiling fans, screens, TVs, and much more. These amazing structures are the perfect spot to entertain big parties and will turn anyone's head when looking at it.
READY TO START YOUR NEXT PROJECT?
Browse Our Recent Pavilion Designs
Fill out the form below and we will get in touch with you as soon as possible.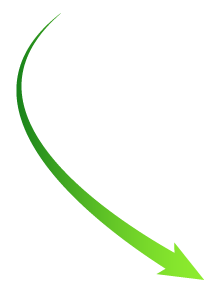 What makes our pavilions different
We hand select all of our cedar before we use it and only buy appearance grade Cedar so that you only have the best products for your Oklahoma City Outdoor living space. We put custom scrolls on the ends of our beams and rafters so that it really has that special touch. All of our edges are routed with a bevel so that it knocks off the rough edges. We also stain our cedar with the best stain around with a Brand called Wood Defender. Every board is stained at least two times to get a rich and deep look. We also use custom black hardware on the connection points and bottoms of the posts so that it is more secure to the ground and adds a very high-end look.
Thank you for visiting our website and we hope that you will reach out to us. Oklahoma City outdoor living is our passion and we would love to visit with you. You can reach out to us several different ways. Fill out the Contact form on the Contact Us page and a member of our staff will call you within 48 hours. You can also call us at 405-881-7640 or come into our showroom at 7940 nw 39th expressway in Bethany Oklahoma.
We are the highest rated and most reviewed outdoor living company in all of Oklahoma. We are ready to serve you!
Types of Pavilions
There are basically two types of pavilions. Freestanding pavilions and pavilions that tie into your house. Freestanding pavilions can be put anywhere and are great around swimming pools or for creating an intimate spot in your backyard. The other type of pavilion would be a tied in pavilion in which it is tied into the back of your house. Our goal is always to make this tie-in look like it was never an afterthought and to look as natural as possible. There are a few things that would prevent this style pavilion from being built but most of the time your roof can be altered to have this option.
Key features about a pavilion
All of our designs are built out of 100% Cedar. They are custom built, so any size is up for grabs. Our Pavilions come with shingles that match your existing house so that we can match the look and flow of your house exactly. You can pick your color of stain for your cedar which will usually complement your Oklahoma City outdoor living space. The underneath of our pavilions can be a flat bottom, or a cathedral ceiling based on what your goals are and what you were trying to accomplish. We have many options to choose from and many examples to show you.
When you are looking to build an Oklahoma City outdoor living space, you typically would like to see samples and examples. We have a fully stocked outdoor show room in Bethany Oklahoma that can give you the ideas and allow you to see what you are buying before you make that purchase. You can also visualize what it will look like at your home underneath your new pavilion. You've probably heard a picture says 1000 words. Actually seeing it in person is probably worth 10,000 words. When you come to our show room, you will be greeted by an expert in outdoor living in will be able to bounce ideas off of us to really feel confident about your decision in your upcoming Oklahoma City outdoor living space.
Pavilion vs Pergola
Choosing a pavilion over a pergola is one of the most commonly asked questions we get when trying to decide what is the best covered patio option. Ultimately it is up to what you like the best but there are many factors to consider when you're building your perfect Oklahoma City outdoor living space. Seeing your area in person is why we always like to schedule an appointment.
Pergolas are flat and allow sunlight to come through but a pavilion has a solid roof and will make you feel more like you were underneath an existing part of your house. The main difference between a pavilion and a pergola would be price. Pavilions typically cost about 30 to 40% more than a pergola. Another difference between a pavilion and a pergola would be the openness of how a pavilion is built and how you feel underneath it. Our cathedral ceilings really make you feel like you are under a much bigger area rather than a pergola that feels a little closed off. You will get more light and wind flow under a pavilion. Ultimately, choosing the right option for you depends on your specific goals and how your backyard space is set up.
Warranty
We offer a three-year warranty on all of our Pavilions that tie into your existing house. If you are building your ultimate Oklahoma City outdoor living space, we want you to really feel confident about the longevity of your project. We have some of the best framers and roofers around and we are devoted to making your space built to last forever.